JUNIOR ENDURO
Hamish MacDonald
Born on 28 March 1999 in Christchurch, New Zealand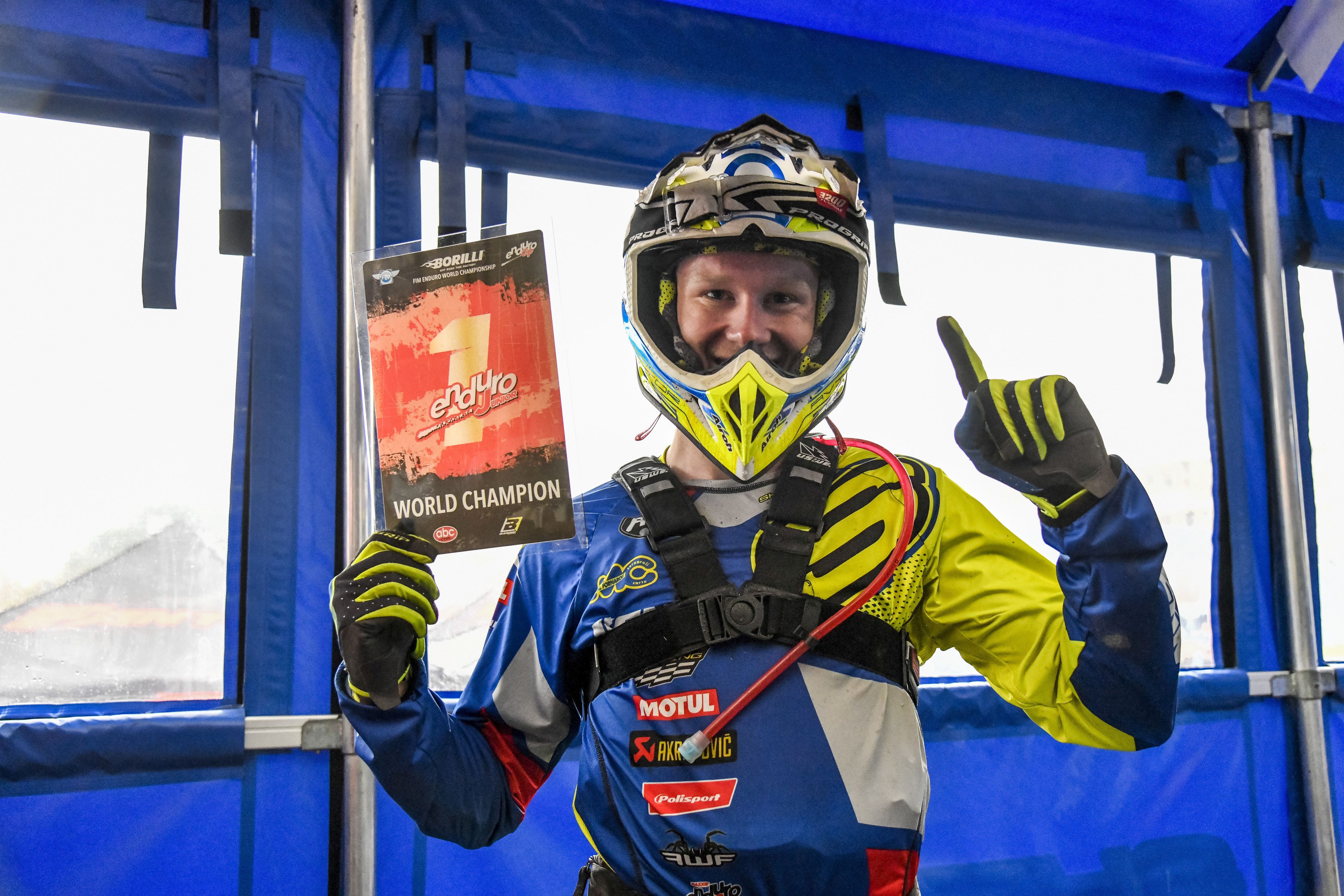 2020 FIM JUNIOR ENDURO WORLD CHAMPION
HAMMY TAKES BACK-TO-BACK TITLES
With the 2019 Youth title tucked under his belt, twenty-one-year-old Hamish Macdonald (Sherco) moved up to the Junior class in 2020 and dominated the division to claim back-to-back FIM Enduro World Championship titles.
It was not, however, all plain sailing for the Kiwi who followed home fast Frenchman Theophile Espinasse (Sherco) on both days of the GP of France at Requista and trailed him again following the opening day's competition one week later at the GP of Italy at Spoleto, but it would be his last defeat of the season.
Victory on day two with Espinasse placing third was just the shot in the arm Macdonald needed and he carried considerable momentum into the concluding two rounds, staged in November at Marco de Canaveses in Portugal.
A super-strong performance saw Macdonald secure his second win of the campaign on the opening day of round three and his title aspirations received a huge boost when Espinasse was unable to compete when his bike would not start at the beginning of the day. Obviously, Macdonald would have liked to have taken the series lead after a full day of fighting with his rival out on the course, but mechanical issues are all part of racing.
Espinasse was back for day two, though he could not get near to Macdonald who set a furious pace from the outset before cruising to victory.
With one hand on the championship trophy, Macdonald claimed a narrow win from Espinasse on day one of round four and then signed off on top on the final day to take the title by thirty-one points from the Frenchman.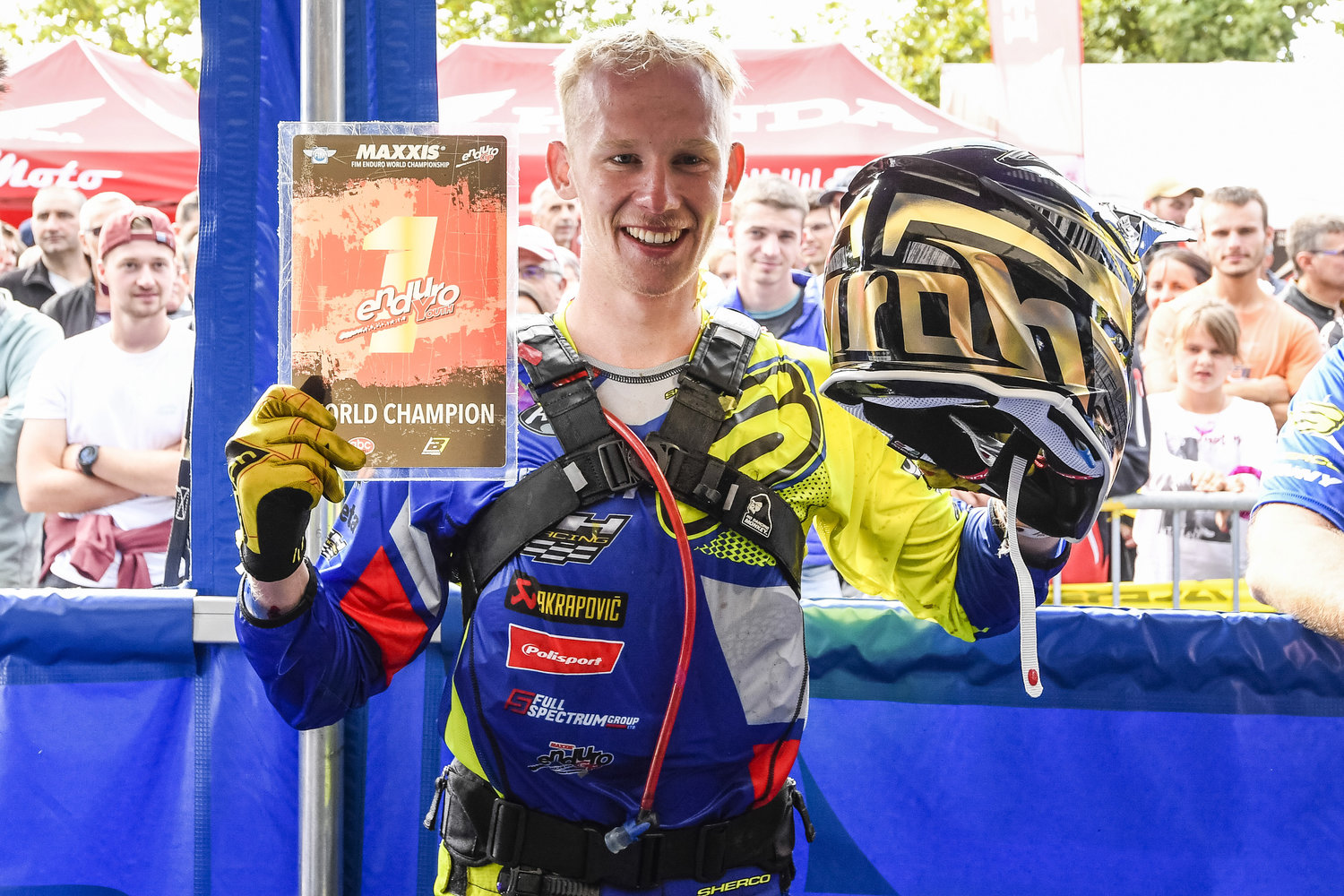 2019 FIM YOUTH ENDURO WORLD CHAMPION
HOT SHOT HAMISH
New Zealand's Hamish MacDonald (Sherco) followed in the footsteps of last year's FIM Youth Enduro World Champion Ruy Barbosa (Husqvarna) of Chile, by claiming his country's first title in the discipline thanks to an impressive second season at this level.
'HammyMac' was Barbosa's closest challenger in 2018, although he lacked the consistency of his rival, an aspect he put right in 2019 by scoring a podium in every single race that he finished. The first Kiwi rider to compete at World level in over fifteen years also showed no shortage of grit and determination to come back after breaking his shoulder at the third round in Spain, where he missed out on the points completely after back-to-back double victories in Germany and Portugal.
His only other no-score after that was on the second day in Italy and despite having conceded the championship lead to Italy's Claudio Spanu (Husqvarna), MacDonald gradually fought back to make sure of the title with a pair of third places at the final round in Ambert, France. Matteo Pavoni (Beta) joined his compatriot Spanu on the championship podium, whilst Nathan Bererd (Husqvarna) of France and Spain's Sergio Navarro (KTM) also made names for themselves with victories during the season.