WOMEN'S MOTOCROSS
Kiara Fontanesi
Born on 10 March 1994 in Parma, Italy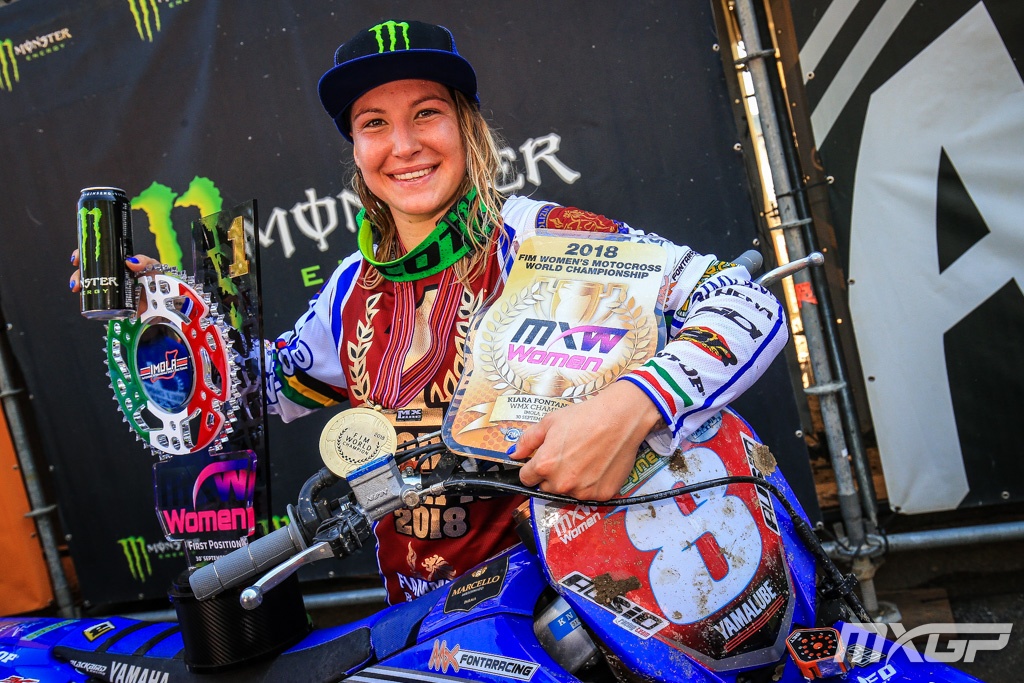 2018 FIM WOMEN'S MOTOCROSS WORLD CHAMPION
KIARA KICKS ON FOR TITLE NUMBER 6
Kiara Fontanesi (Yamaha) claimed a sixth FIM Women's Motocross World Championship in dramatic style in 2018, coming from behind in the final two rounds to clinch the title on home soil at Imola. The famous Italian circuit was specially adapted for a grandstand finish to the WMX season, which had taken a dramatic twist in the penultimate round at another legendary circuit racing venue, the TT Circuit Assen.
With Courtney Duncan (Yamaha) – who missed out on the title by just two points last season - having dominated the standings after a win in the opening round in Trentino followed by stunning back-to-back doubles in Portugal and Germany, the New Zealander held a commanding 21-point lead over both Fontanesi and Nancy Van der Ven (Yamaha), who were tied on points, with two rounds to go.
However, Duncan injured her right foot while racing in the men's category at a round of the French Championship in June and was subsequently ruled out for the remainder of the season, leaving the Italian and the Dutch rider to slog it out on 'home and away' territory.
First up was Van der Ven's home round at Assen, where Fontanesi buried her miserable track record to take both races as Van der Ven claimed a third and a second. That result left Fontanesi requiring two second places from the final event in front of her home crowd and after doing exactly that behind Van der Ven in race 1, the 24-year-old sealed the championship in style with a fourth victory of the season to put the shine on a sixth title in just seven years.
PALMARES
6 World titles – 2018, 2017, 2015, 2014, 2013, 2012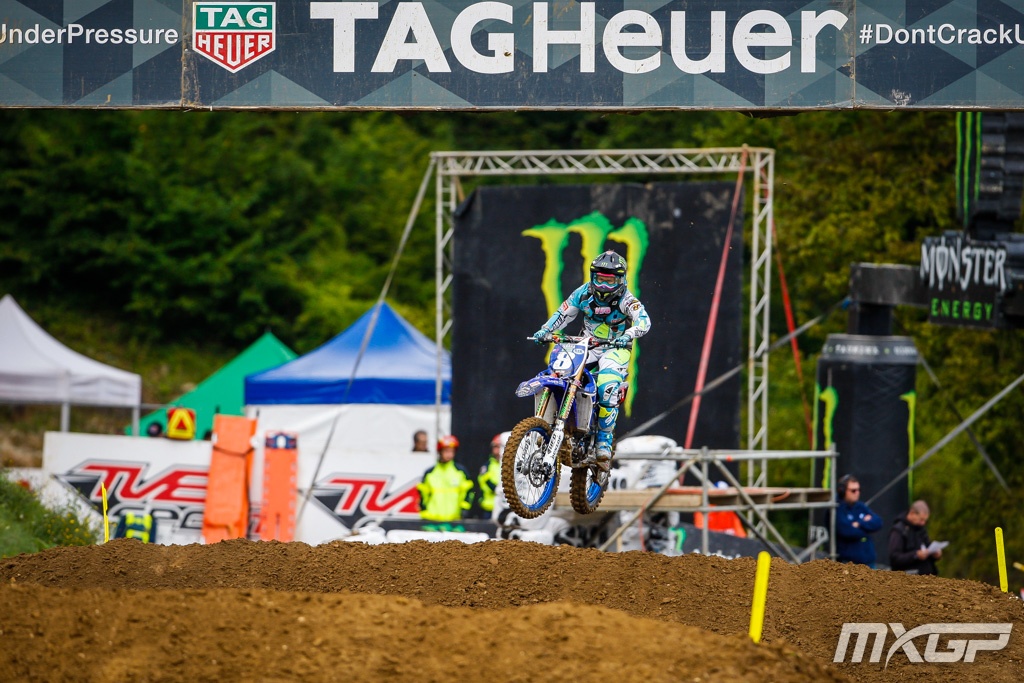 2017 FIM WOMEN'S MOTOCROSS WORLD CHAMPION
'FONTA' FIGHTS TO FINISH FOR FIFTH TITLE
Kiara Fontanesi (Yamaha) returned to the top of women's motocross in 2017, clinching her fifth FIM WMX World Championship title after a gripping, emotional and tense final round, final moto decider that ended with the top three riders in the championship covered by just two points.
Fontanesi was already a four-times winner of a series that was born in 2008 and her reunion with Yamaha – the manufacturer with whom she celebrated all that success – bode well for the six-round 2017 campaign. She faced tough opposition from reigning champion Livia Lancelot (Kawasaki) and brand-mates Courtney Duncan (Yamaha) and Nancy Van der Ven (Yamaha) as the quartet swapped victories and podium results across the season.
Coming into the decisive Grand Prix of Pays de Montbeliard, just five points split the four riders in what was effectively a straight-up 'winner-takes-all' shootout for the championship. Fontanesi used her experience and determination to win the first moto on Saturday from Van de Ven and Lancelot, and then survived the atrociously muddy conditions to finish third in the second moto behind Duncan and Lancelot. That second place for Lancelot meant that she would agonisingly miss out on the title in her final professional appearance by a single point, as 'Fonta' secured a record fifth crown in six years.