SPEEDWAY UNDER 21
Maksym Drabik
Born on 22 February 1998 in Czestochowa, Poland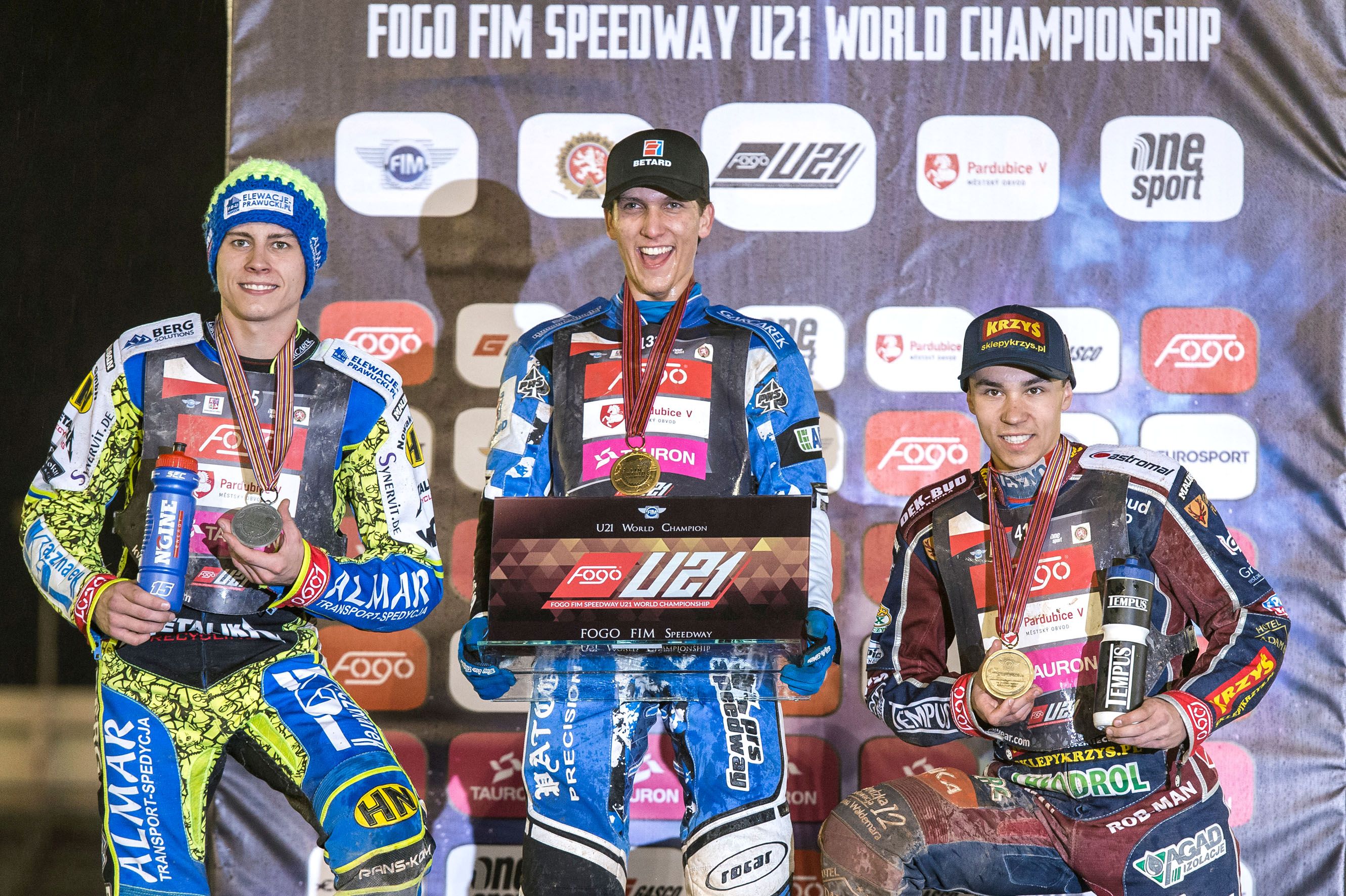 2019 FIM SPEEDWAY UNDER 21 WORLD CHAMPION
DOUBLE DELIGHT FOR DRABIK
Maksym Drabik became only the third rider in history to become a double FIM Speedway Under-21 World Champion at the final round of the season in Pardubice. Third place on the night and fourteen points were enough for the Polish youngster to seal gold on forty-nine points overall, as he joined previous double champions Emil Sayfutdinov of Russia and Australia's Darcy Ward among the competition's greats in his final season at junior level.
Defending champion Bartosz Smektala - runner-up to Drabik when he won his first title in 2017 - finished second in Pardubice to force a run-off for this year's silver medal with compatriot Dominik Kubera, who notched nine to leave the pair tied on forty-five overall. Smektala triumphed as the duo took their places alongside Drabik in a Polish one-two-three on the championship podium.
Despite winning the rounds in Lublin and Pardubice, Gleb Chugunov's nine-point haul at the middle round in Gustrow cost him dearly as he had to make do with fourth place overall on thirty-nine. The Russian won the Pardubice final ahead of Smektala, Drabik and the latest Australian Under-21 champion Jaimon Lidsey, who scored an impressive fifteen on the night.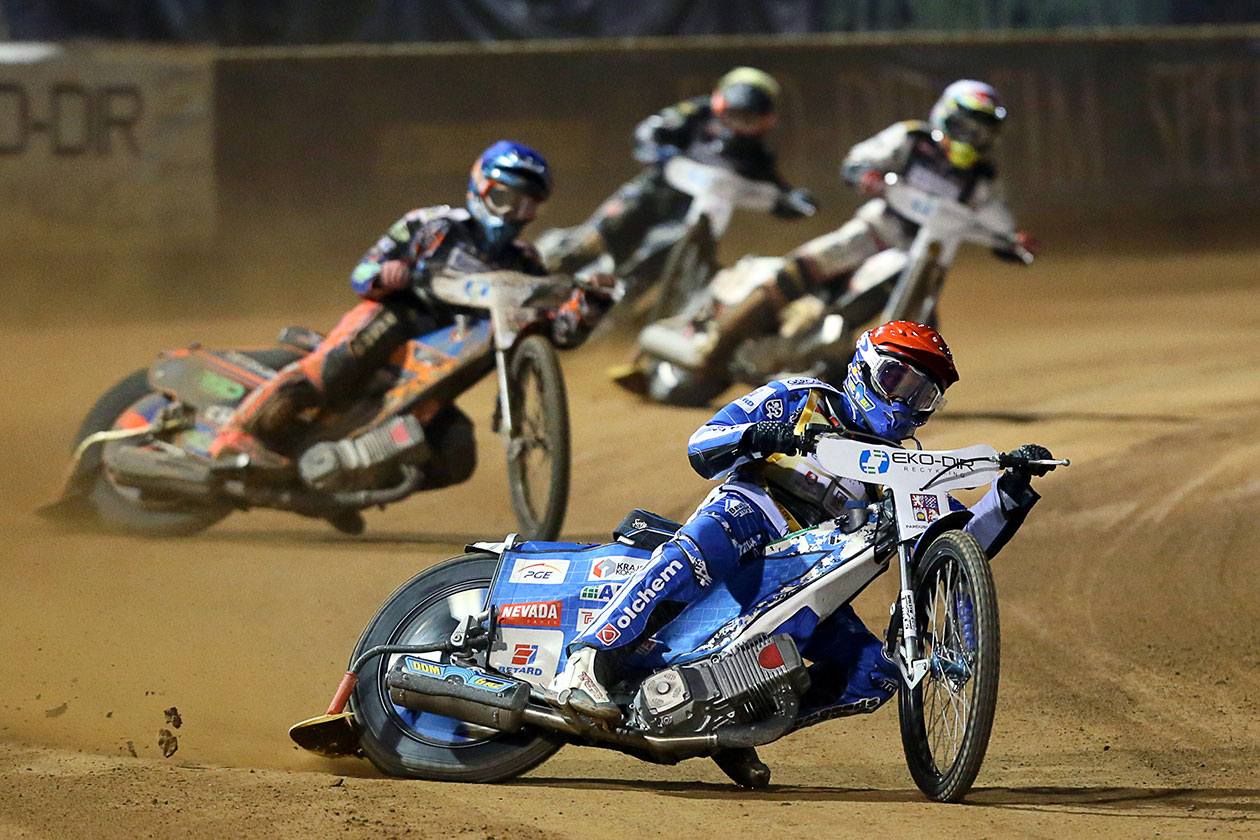 2017 FIM SPEEDWAY UNDER 21 WORLD CHAMPION
MAKSYM-UM POTENTIAL
Poland's never ending pool of talent was evident again as it took the top two positions in the 2017 FIM Under 21 Speedway World Championship when the last round was completed in Pardubice in September. Raced over three rounds this competition provided some excellent racing from some of the best young riders around, with Maksym Drabik coming out on top of the pile ahead of compatriot Bartosz Smektala and last year's champion Max Fricke of Australia.
Drabik led the field throughout and entered the final round with a one-point cushion at the top of the table. Despite having suffered a serious shoulder injury in the Güstrow round, he maintained his advantage with a steady performance as his rivals gradually fell away and secured his championship crown with victory in the second semi-final. It was a fitting season's end for a rider whose 2016 campaign had been ruined by a broken leg. Drabik is the son of former Polish champion and international rider Slawomir Drabik and has clearly inherited his father's talent on the track.
Smektala took the silver medal after faltering in the qualifying races and only a battling last-to-first effort in his final qualifying race salvaged his chances, giving him just enough points to steal second place in the series from Fricke. The Aussie had himself made a gallant return from serious mid-season injury and fully deserved the consolation of a bronze medal after qualifying for the final despite some motor problems.